Independent Financial Advisor
An independent financial adviser with 25+ years' experience
Justin Brand is an independent financial adviser with more than 25 years of experience in the financial services industry. Starting his career as a Paraplanner before working his way up to Business Development Manager for ING and Operations Manager for Commonwealth Bank of Australia, Justin developed an advanced understanding of financial products and institutions early on in his career.
After a period of disillusionment with financial services and the politics and conflicts inherent in the industry at that time, Justin left the industry in the late-2000s and returned to University to study. Shortly thereafter, he found himself in the United States in the midst of the "great recession", America's term for the economic period following the stock market crash of 2008 and the ensuing global financial crisis.
At a crossroads in his career and still harbouring a long-held desire to run his own business, Justin decided to start an independent financial advice business. Tired of seeing the bad advice coming out of institutionally owned advisers and taking payments from the products they recommend, Justin did away with commission and ensured he would remain independent from any influence from, or association with, the companies that produced the financial products his clients would need and use.  
Spending much of his time in the United States gave Justin the opportunity to write about the financial services industry, and he joined the developing conversation around the scandals and problems that were emerging at that time due to the fallout from the financial crisis. 
At the same time as publishing helpful articles on financial planning, Justin developed his financial planning business, Brand Financial. He wanted to start a financial planning business that did the right thing. One that had its own standards and its own moral compass. And he also wanted to extend that offer beyond his client base and out to anyone looking for help online. 
Our mission is not only to help people all across the world understand what financial success looks like to them but to give them the tools to achieve it.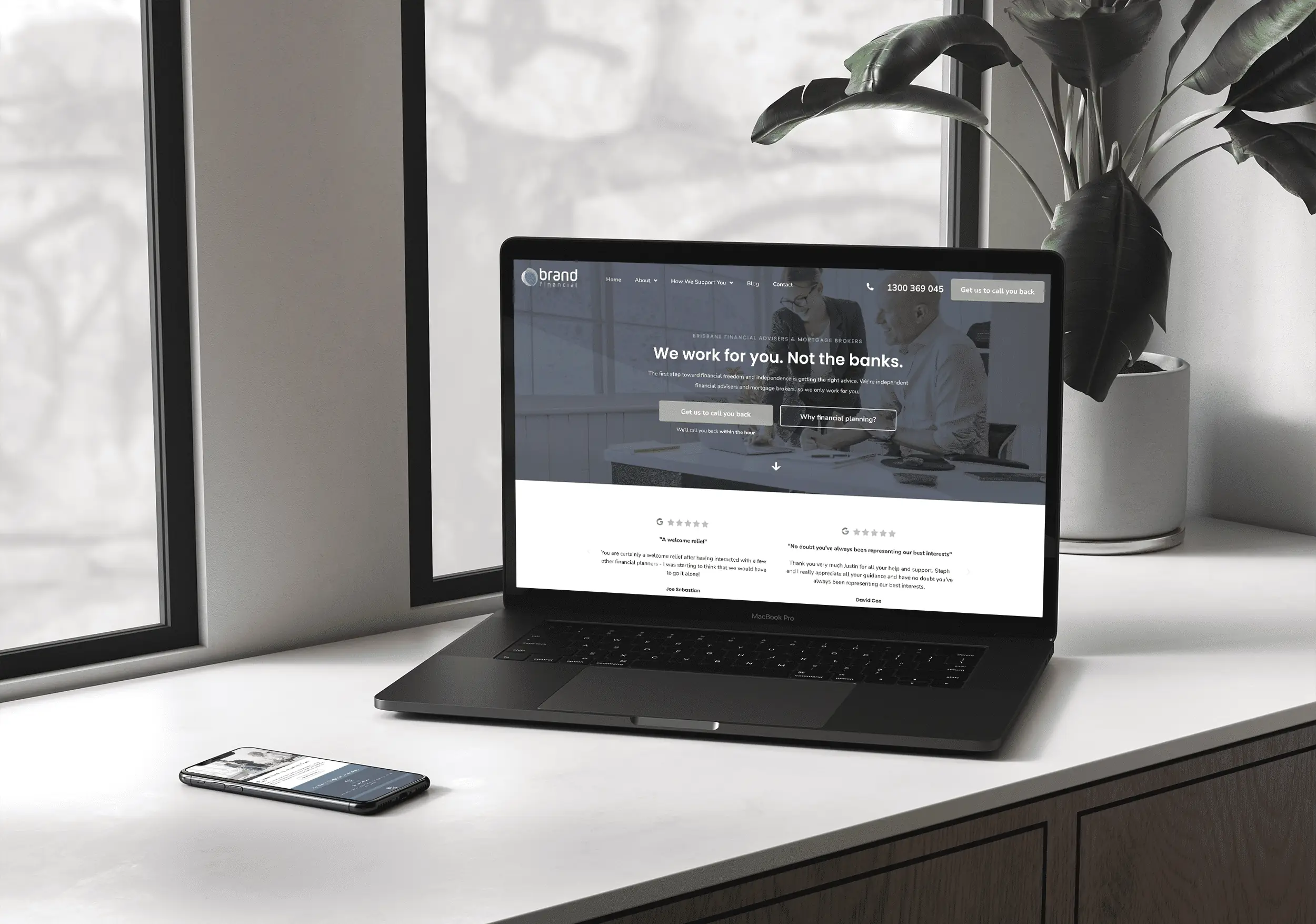 So, why the Justin Brand website?
Brand Financial has been an amazing way to directly support people across Australia to achieve financial security and freedom. But Justin also wants to provide other ways for people to access independent and unbiased advice.  
Justin has set out to help people develop financial literacy and understand the seemingly-complex world of finance. This website, through our blog posts, regular newsletter, free E-Book, and our soon-to-come courses, is designed to empower you to achieve financial security and freedom on your own.
Every big idea starts with a small step forward.
Let's get financially savvy